CDL Reference Page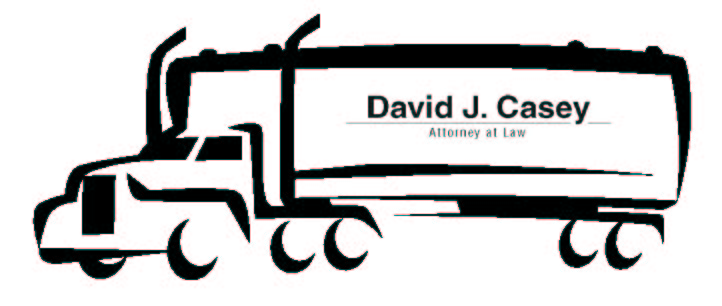 Your License is how you feed your family, put a roof over their head and clothes on their back. You can't afford anything that could cause a suspension.
Mr. Casey has represented OTRs and others with CDLs for over 20 years. He is well versed in your needs and wants. He understands the difference of the various charges, whether they are Majors, Serious, or just regular tickets. He understands how important it is to try to keep them off your driving history, how they look and how points effect you.
He represents Drivers from Bartow County down to South Fulton County. From Douglas County to DeKalb County. Other lawyers and some prosecutes call upon him with their CDL questions.
Metro Atlanta roads can be confusing and daunting. The "Four-Wheelers" in Metro Atlanta can cause you all kinds of grief, they pull in front of you, they slow down for no reason, they stop abruptly, not to mention how erratic they drive. Along with all the police agencies finding easy targets in CDLs, you need someone who understands what you go through and how tough these roads can be.
The Usual Process for representing you in your traffic matter is that you will get two appearances by Mr. Casey.
If you honestly believe that you are not guilty and want a trial, Mr. Casey will gladly put his 25 plus years of court room experience to work for you. Please remember, you must be present for that trial and the costs may far exceed a negotiated plea, but Mr. Casey will respect your decision.
The First court appearance will be to negotiate the deal to lessen the effect on your license and then he will inform you of the negotiated deal and you are required to get him the necessary items. The items will include the Fine Money, a properly executed "Plea in Absentia" (see below on both of these) There may be additional items such as an Insurance Letter, copy of your reinstated license and so forth.
The Second will be to actually "Plea You Out". Usually, if Mr. Casey has received all the required items then you never have to go to court. Sometimes you do, depending on the charge, but he'll let you know in advance.
If you do not get the requested items to Mr. Casey, he will reset your case, but there is an additional fee of $100 every time he does this and he cannot guarantee the judge will let him. Meaning, a Bench Warrant could be issued for your arrest.
Don't be Fooled by others who will tell you what you should do to "Beat the Ticket", they are generally wrong and you will end up with a suspended license and probably in jail. The courts in Metro Atlanta don't play games, so please don't play games with your ticket. They Bench Warrant and Suspend Driver's Licenses countless times a day, don't be one of them.
Call Today for an appointment to discuss your ticket, just know the charge and what city/county it is in (or the police agency and where you were cited).